Claude's SexySettings.com - women tied first time - Bondage Virgins
fully nude bondage - fully spread legs
Join Single Site Sexysettings / Join Combo Offer (one membership two sites)
sexysettings.com women tied first time / claudechristian.com women in nylons and nude
sexysettings.com now have secure https
and when you sign up you also use secure https protocol
HTTP Secure (HTTPS) with our credic card provider
Members Enter Here
Main Open Page - Claude's SexySettings.com
Bondage BD(SM) - women restrained first time - tied and cuffed
I show you women that have their sexual fantasies fulfilled. Shy girls that get naked. They want to show their lovely breasts, hard nipples, firm asses, lovely wet pussies, amazing legs and feet. They want to show how horny they are. They need to orgasm. They want to be tied, gagged, blindfolded, manhandled to orgasm and fucked! Experience Bondage & BDSM and submission. Tied in different positions, bent over... spread and more. They want to be restrained, be submissive, they want to be touched all over their bodies, having their nipples touched and pinched, having their breasts caressed with oil, having their pussy touched and licked and their clitoris teased and sucked, and they want to have to suck dick and to be fucked, still being restrained, tied or cuffed. They love to dress to please. Being tied is an intense experience. They have orgasms that make them scream. And with a vibrating dildo on her clitoris even more. Or being tied in an old factory. And you get fully nude bondage, fully spread legs.
* * * * *
I have just re-mastered the layout and will progressively improve your experience. Please feel free to send me your feedback. / Claude
Antonia Sainz tied bent over - preview video 1280x720 mov & 960x540 mp4
Antonia is at my place. Dressed in a white dress, black pantyhose and high heels. No bra, no panties. She finds my ropes and a blindfold. Undresses, keeps the pantyhose on. Takes on the blindfold and waits. Next! She's tied bent over, waiting. She hears the front door open, I come in. I stand behind her, close. Starts caressing her. Her breasts are hanging heavily, nipples already hard. I rip open the nylons exposing her round firm as, her open dripping wet pussy. I start fingering her wet warm pussy, she moans, I finger fuck her, teasing her clitoris. Then push a vibrating Lelo dildo deep inside her. She's so tight I have to slowly slowly push it in! I leave it pulsating on her gspot. I take off the blindfold! I then finger her clitoris, dildo still inside her. She moans and has a long intense orgasm. I then tries to have the dildo out. But her pussy is gripping it. Finally I can have it out, more pussy finger fucking! She stands, still tied, still horny!

* * *
Latest Update
---
Update 07/14 Video Jasmine tied in nylons - vibrating egg in pussy - part 1 & 2
link for Visitors: go to Jasmine's preview page
Jasmine is dressed in a tight dress and pantyhose and high heels. I have her lay on her back, blindfold her, tie her fully spread. Her pussy is already wet. I expose her fully. Then have a vibrating egg inside her pantyhose just inside her pussy so it vibrates nicely on her clitoris too. I use the remote trying different vibrating modes and she loves it and orgasms. Members please enjoy this private video clip.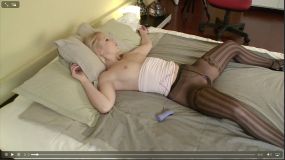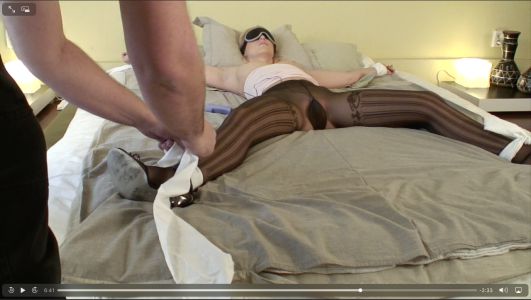 Members: Video 9 min 10 sec - Video 1280x720 mov / Video zip file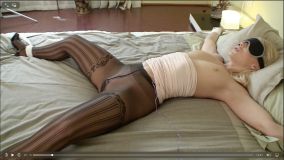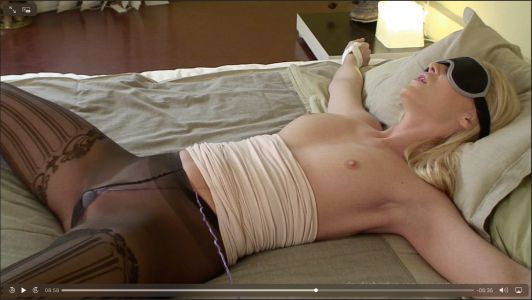 Members: Video 14 min 30 sec - Video 1280x720 mov / Video zip file
Members Enter Here
all photos and videos are private, personal and 100% original
click screen caps for short sample / teaser video clip
click screen caps for short sample / teaser video clip
Kyla has +1700 photos inside Members area
Join Single Site Sexysettings / Join Combo Offer (one membership two sites)
sexysettings.com women tied first time / claudechristian.com women in nylons and nude
Email from Members
Claude! Your website is unique in the bondage world, where it focuses on the more sensual side of bondage and submission rather than harsh and harder bondage. The ladies you have are all so beautiful and it's a pleasure to watch and view them in the different predicaments.
Dear Claude, Watching your photos and videos you feel like seeing your wife or girlfriend getting tied-up in our bedroom. I had no knowledge about bondage, but the way the women are tied-up spread-eagle on the bed is perfect for me. I love how you tied the girls wrists directly to the bed posts and her feet using longer pieces of rope. Restrained in a perfect but simple way, looking cute and sexy. There are so many details! I like the way their hands turn slightly blue from the rope, the way they makes eye-contact to the viewer (that is more sexy and submissive than whole hardcore sites offering submission can provide). Obviously some o them are quite shy. Also, Thank you for your fast email reply to my thoughts and feedback. It is good to see you are still running your site and answering your mail from your fans. It is one of the many things that make your sites special.
Latest Models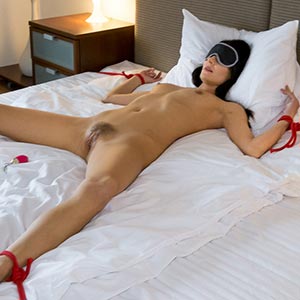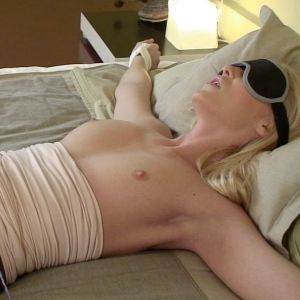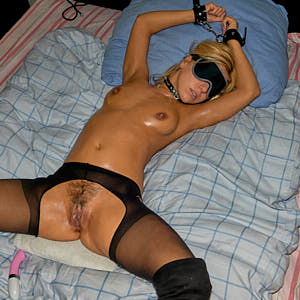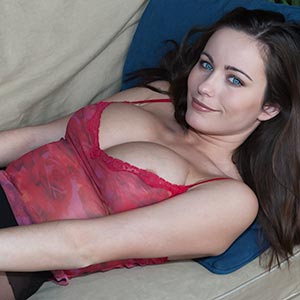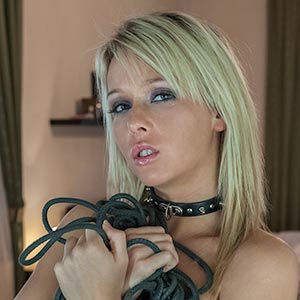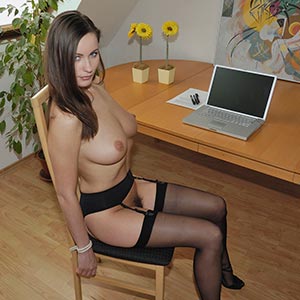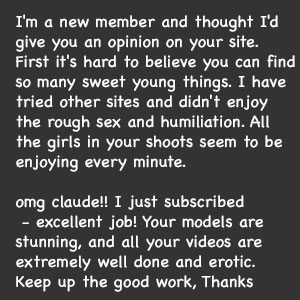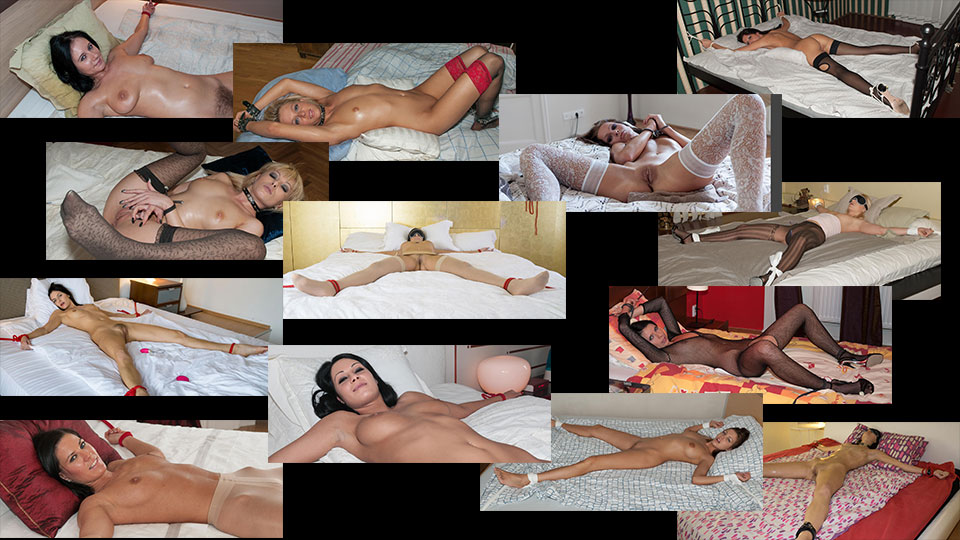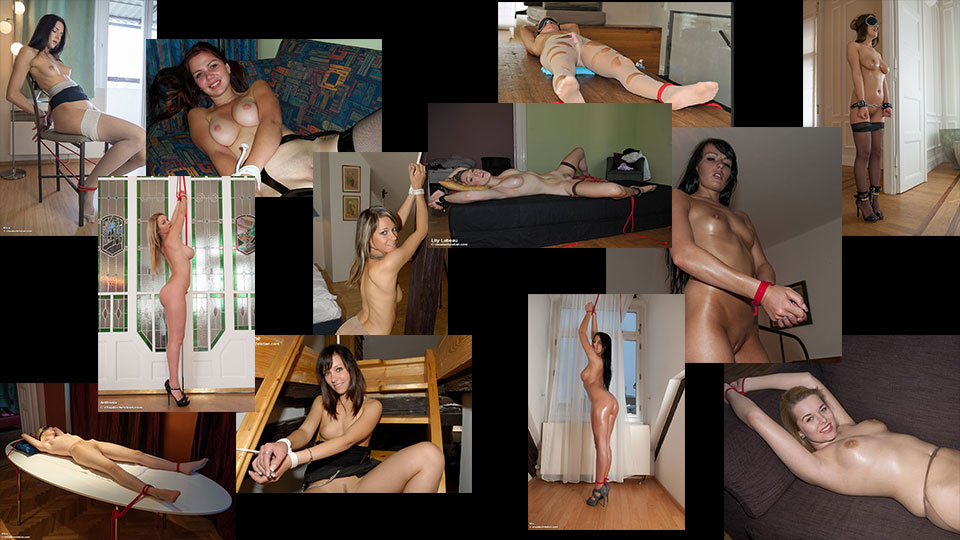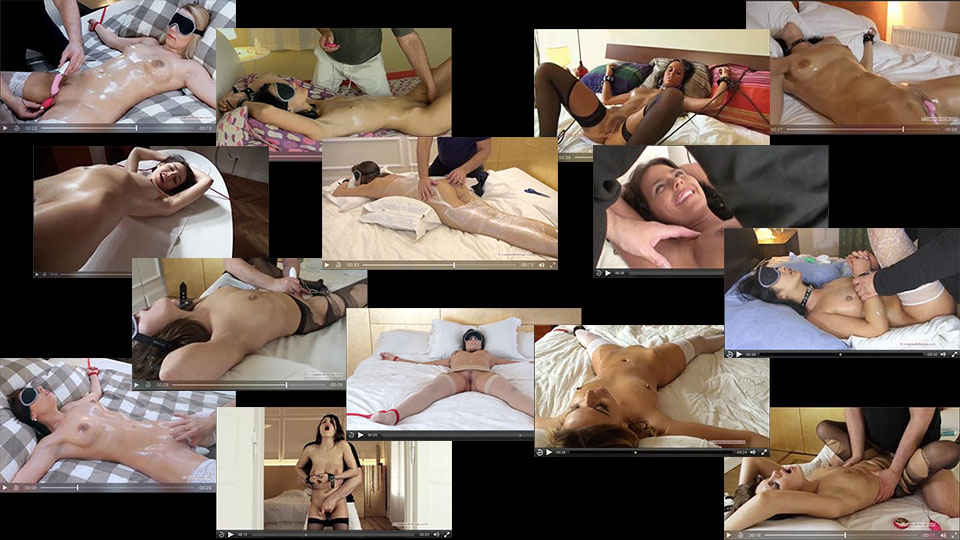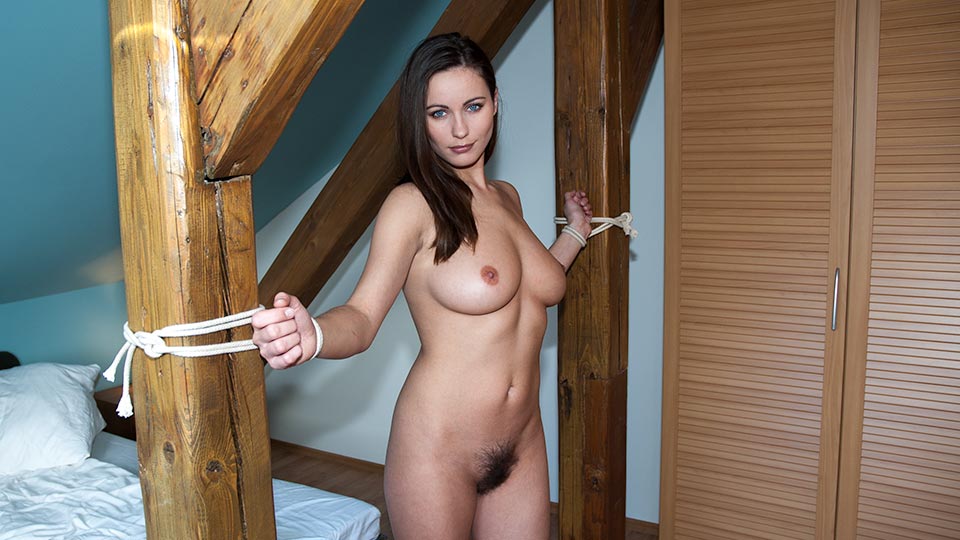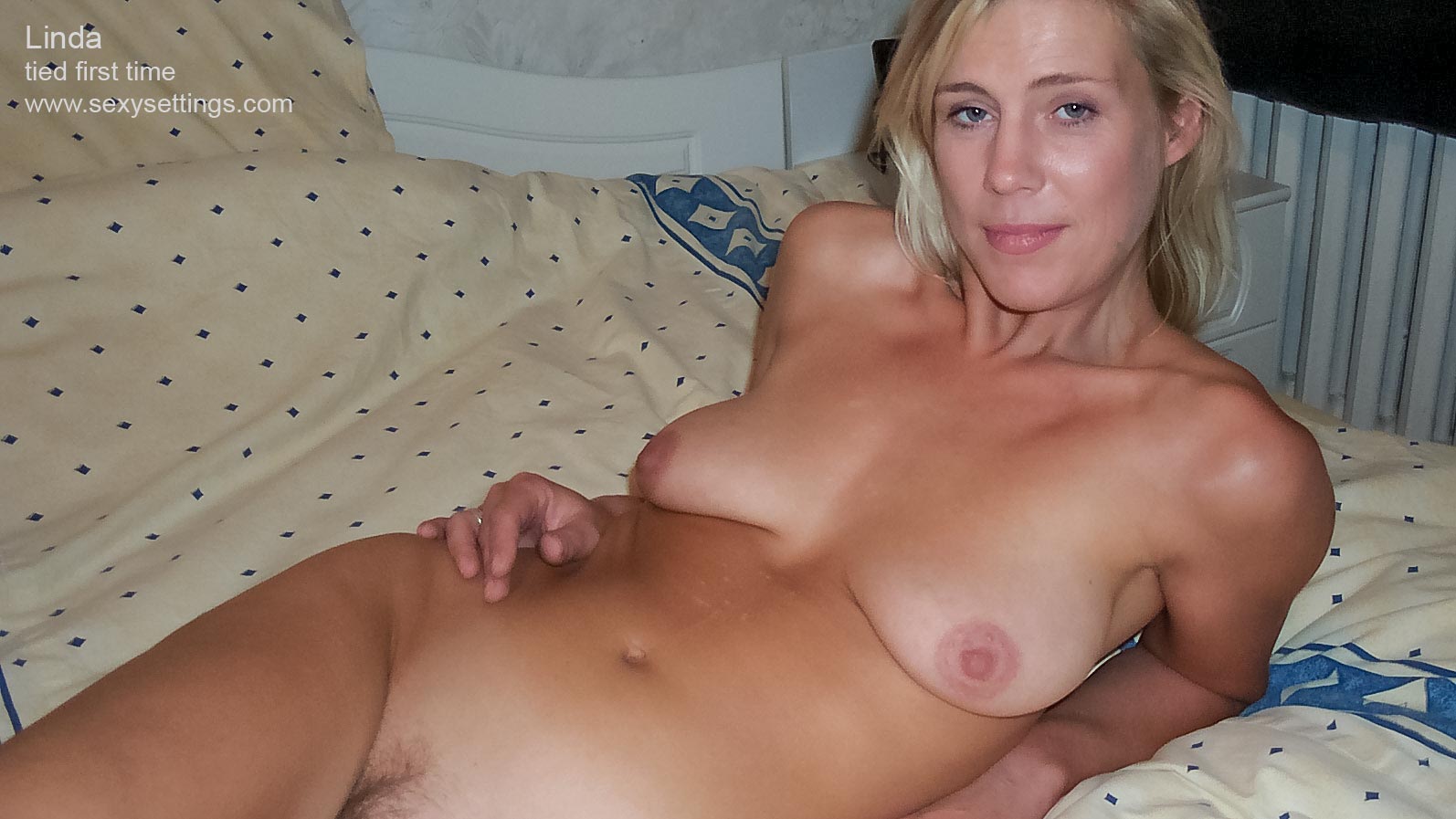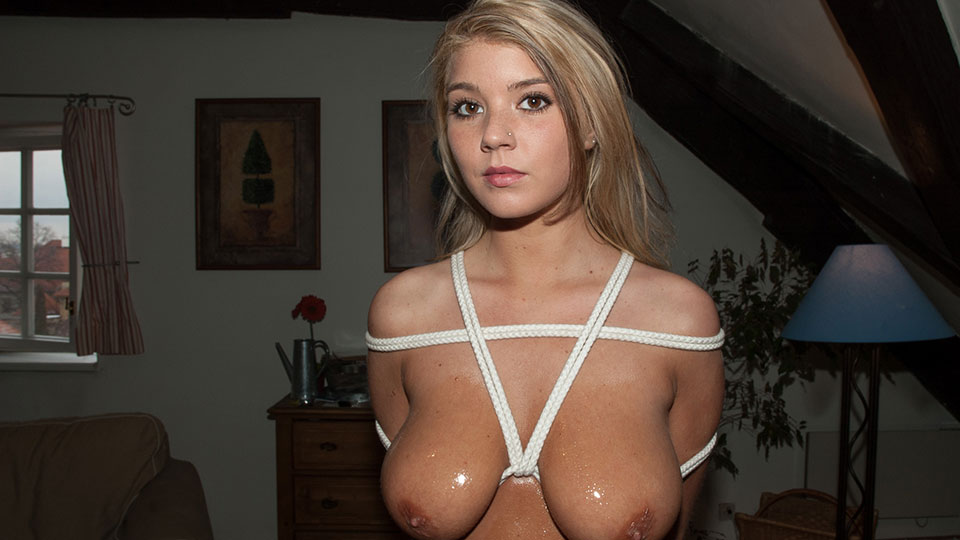 PornInspector review... SexySettings.com is an excellent site, and I recommend it to anyone who appreciates the sight of a fine lookin' lady wild eyed and hogtied.
SexySettings.com rated 4/5 at porninspector.com women tied naked and in nylons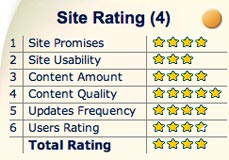 emails from Members
Click Here and Join - SexySettings.com
Click Here and Join Combo - SexySettings.com + ClaudeChristian.com

EU Debit EU Direct Pay Online Check (US ACH)

---
email: support at sexysettings dot com
FAQ about billing and cancelling re-curring Membership
In accordance with the Federal Labeling and Recording-keeping law (18 U.S.C 2257) the records required by Federal Law for this website are kept on file.

All rights reserved. All Models are 18 years of age or older and depicted as of legal age.

Copyright © 2019 sexysettings.com All rights reserved - $$$/webmasters