Join Single Site / Join Combo Offer (one membership two sites) click here to join
sexysettings.com women tied first time / claudechristian.com women in nylons and nude
Linda - Models Page - Preview
Linda loved to be restrained! She's a members here at my site and as she lives close to where I was staying regularly it was easy to meet. Linda is an elegant woman. 32yo. Very friendly. She told me she's a submissive woman in private. She's very slim with small breasts with nipples that are extremely sensitive. Her pussy is hairy, slightly trimmed and she told me she's always wet. That her clitoris is very sensitive. Her ass is fantastic! When she's wearing high heels and is naked, from behind you can see that her hairy pussy is wet and open even before she bends over. To be fucked standing from behind she only has to push her ass back and up a little, you can then enter her without problem. She told me about her first real test of being submissive. She has a friend that arranges parties at his place. Evenings the women were used! One evening he invited Linda and had her show off... had her walk around in only high heels, stay ups and a see through short dress, no panties, no bra. All guests were encouraged to caress touch Linda whenever, wherever they wanted. There were some eight invited other people at the party. As some of the women were bisexual Linda got lots of attention. Then, later in the evening she had to stand in front of all the people and take off her dress. Then being naked in high heels and stockings only. Linda told me that at this point her nipples were rock hard and everyone could see that her pussy was dripping wet. During the next hours Linda had to sit with different couples, sits between the man and the woman and they could do whatever they wanted to her. The evening did end by Linda licking the women in the bedroom in front of the others, and then she was fucked by the men in front of everybody. One after the other fucked her. After that evening she knew she's extremely submissive and needs to be used. I had Linda at my place four different meetings. I had her experience obeying and being restrained. It was a treat.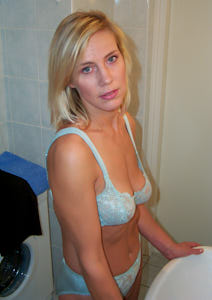 below you have her updates so far
Gallery Linda gets nude tied bathroom
This is from a visit from Linda one afternoon. She wanted to be tied. Told me she was horny. First I had her in my living room, then told her to go to the bathroom and undress. I followed her and stood there looking at her as she slowly undressed in front of me. I then tied her arms and legs. She told me being tied made her relax. She loved it. Also loved being in front of a stranger totally naked and vulnerable. Members please enjoy my selected very private pics.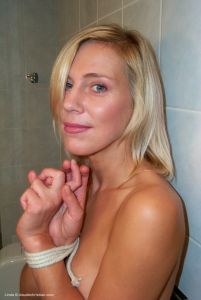 Members: 85 photos - Gallery 1280px - in zip file 1280px
Gallery Linda gets tied arms to ceiling
Second meeting. Linda told me she wanted to be tied, again. Again naked. Told me she loved showing off her naked body to me. That it made her feel horny! I told her to undress then wait for me in the living room. She did! Waiting wearing a dressing gown still wearing her stockings and high heels. I had her first showing off her body. Then had her stand in the middle of the room, first tying her arms and legs. Then used a rope and tied her arms to the ceiling. She loved it! Being totally vulnerable. She told me she could feel her pussy getting dripping wet. I could feel her inner thighs being slippery. I told her how lovely beautiful she looked... then called her a horny slut! She loved it!!! Members please enjoy my selected very private pics.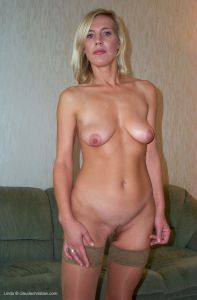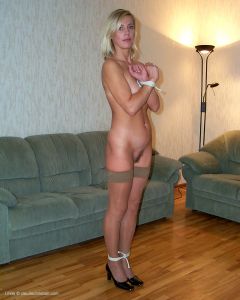 Members: 56 photos - Gallery 1280px - in zip file 1280px
many more galleries coming up...
---
email: support at sexysettings.com
In accordance with the Federal Labeling and Recording-keeping law (18 U.S.C 2257) the records required by Federal Law for this website are kept on file.

All rights reserved. All Models are 18 years of age or older and depicted as of legal age.

Copyright © sexysettings.com All rights reserved