Join Single Site / Join Combo Offer (one membership two sites) click here to join
sexysettings.com women tied first time / claudechristian.com women in nylons and nude
Zuzana - Models Page - Preview
Blonde, horny and more than willing to be tied! Zuzana is the cutest girl ever. She emailed me and said she wanted to be on sexysettings, that she is submissive, had never been tied before, and loved the thought that men would see her naked and tied, and that men would be masturbating to her pics. After some talking she agreed to come to my apartment one afternoon. This woman is so lovely. A perfect slim body, B breasts with pointy nipples and the cutest ass ever seen, very round and very firm, and her pussy is tight and she told me - always wet. And she's got blue/green eyes that melts you, and soft soft lips. When we met we initially sat talking, and she willingly undressed in front of me showing off her body. I noticed she liked to spread her legs, liked to show me her pussy. Loved teasing me... making me horny. She said she is a woman with a very dirty fantasy about sex. Even if she looks innocent, she is very experienced, that she loves sex and wants to try everything. During some nice hours I tied her good, in many different positions. And she came back for more. Members enjoy my private content with Zuzana.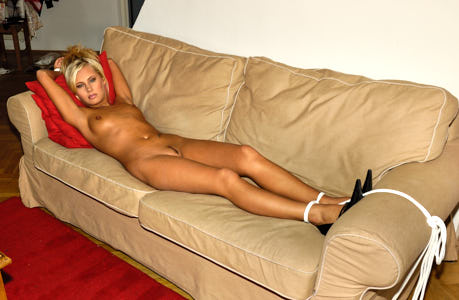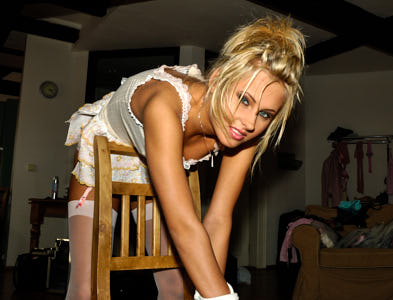 below you have her updates so far
Gallery Zuzana tied sitting legs spread
Zuzana came to my place. In front of me she undressed! She's an exhibitionist! I told her to keep her white stay ups on and her panties. Also her white high heeled boots. I tied her leaning back sitting. Tied her arms above her head. Same rope under the chair and tied her leg separated. Then had her panties down and exposed her lovely wet tight pussy. Members please enjoy my selected very private pics.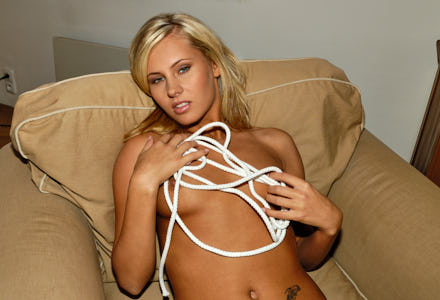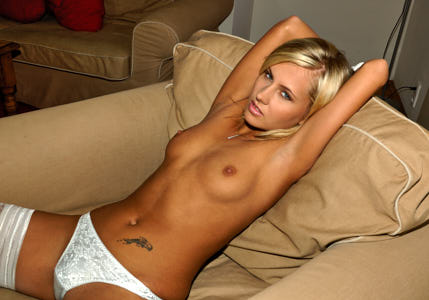 Members: 31 photos - Gallery 2000px - in zip file 2000px
Gallery Zuzana tied sofa
Having Zuzana all naked, submissive, horny. Wanting to be restrained... it's a treat! I just love her lovely slim firm body. Her pussy is always wet, tight and warm. Her gspot is extremely sensitive. If you touch or lick her clitoris she will start screaming and soon reaching a squirting orgasm. Her I just tied her on my sofa, still wearing high heels. Tied her nicely stretched. Connecting the rope from her arms and legs under the sofa. Members please enjoy my selected very private pics.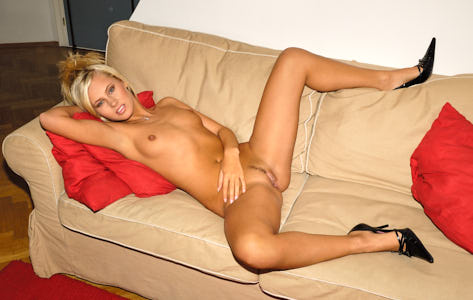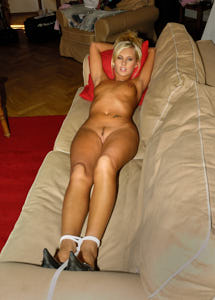 Members: 35 photos - Gallery 2000px - in zip file 2000px
more content coming up...
---
email: support at sexysettings.com
In accordance with the Federal Labeling and Recording-keeping law (18 U.S.C 2257) the records required by Federal Law for this website are kept on file.

All rights reserved. All Models are 18 years of age or older and depicted as of legal age.

Copyright © sexysettings.com All rights reserved