Join Single Site / Join Combo Offer (one membership two sites) click here to join
sexysettings.com women tied first time / claudechristian.com women in nylons and nude
Sandy - Models Page - Preview
Sandy is a very petite woman. She has a lovely smile and a very nice body. She is very slim but has just fantastic breasts with nipples that are clearly visible through the fabric of her top. I just love that. Her ass is also very nice and rather big on that slim body. Also very firm and round. I have been aware of her existence for some time - knew she wanted to be tied to submit... and finally I got her to come to my apartment for some nice tying. She said she had never been tied but was anxious to try. When I opened the door I liked what I saw. She was dressed in a white blouse. No bra. and a very short skirt. After some initial talking she jumped in my bed and said - "Claude, please tie me". During the next hours I tied her good. And I loved to see how her pussy became more and more slippery wet. She said to me she loves sex. Being so petite every Man is big for her, and she loves it. She loves being f-cked doggy and also being pressed against the wall having the Man lifting her up and then enter her deep, very deep. I promise you it was a treat having her naked and spread.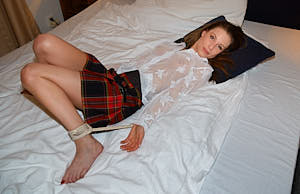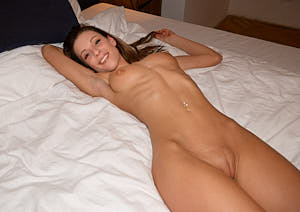 below you have her updates so far
Gallery Sandy gets tied spreads legs
A friend of my told me she knew a woman - Sandy - that wanted to be in front of my camera... wanted to be tied for the first time. I talked to her and told her to come over to my place. She did! She had dressed to impress. Sheer blouse, no bra! Her nipples were visible through the fabric! I love it! Cute short skirt, panties. No Stocking. After some initial talking I asked her if she wanted me to tie her... yessssss she answered. I had her go in to my bedroom and lay down. I tied each arm to each leg. Knees bent... told her to spread her legs. I unbuttoned the blouse, had the panties down. She lay there, horny, totally exposed. She told me she loved it. Asked me if I liked her body! She looked gorgeous. Exposed, nipples erected, her pussy beginning to get wet and slippery. Members please enjoy my selected private pics.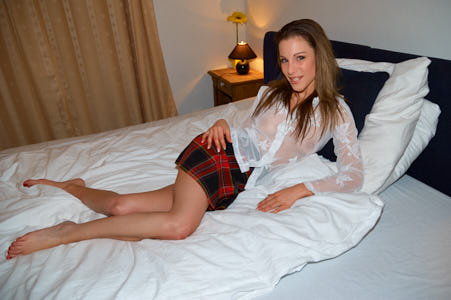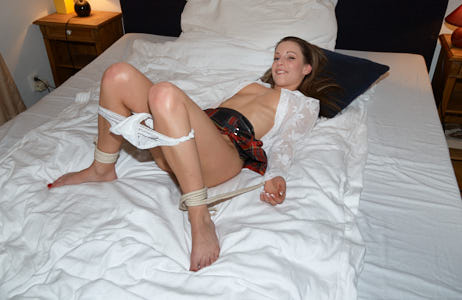 Members: 53 photos - Gallery / photos 2560px in zip file
more content coming up
---
email: support at sexysettings.com
In accordance with the Federal Labeling and Recording-keeping law (18 U.S.C 2257) the records required by Federal Law for this website are kept on file.

All rights reserved. All Models are 18 years of age or older and depicted as of legal age.

Copyright © sexysettings.com All rights reserved