Join Single Site / Join Combo Offer (one membership two sites) click here to join
sexysettings.com women tied first time / claudechristian.com women in nylons and nude
Carina - Models Page - Preview
Carina is a horny elegant woman. She loves to dress in vintage lingerie, vintage garter belt, stockings, bras. She has heavy full big breasts a round big round ass and a dripping wet pussy. This woman loves sex, loves to be used. She loves to be submissive. I had her at my place a couple of times and nobody knew that she was meeting a stranger, being tied, manhandled, licked, dildo in her wet pussy, having to suck dick and being fucked and filled with cum, all while being restrained, with rope or cuffs. As she got more and more horny as I played with her, used her. I could see her nipples get erected and how her pussy was flowing making her inner thighs slipper and juice flowing down the crack of her ass. She told me that as she left the apartment her panties slowly became all wet from the cum inside her, she loved it.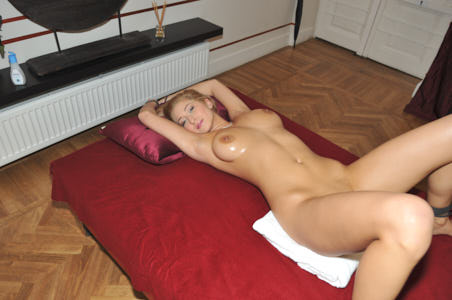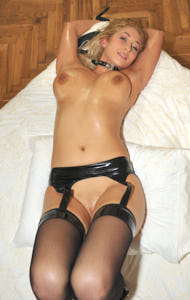 below you have her updates so far
Video Carina gets cuffed tied dildo on clitoris
Carina gets tied. First she gets blindfolded, then has her arms tied. I take off her vintage garter belt, her high heels and vintage stockings. I tie her legs fully apart. Her pussy is already wet. I have lots of oil on her breasts, stomach, inner thighs and pussy. I give her a good manhandling, caressing her big breasts. Her nipples reacts immediately. I then use a vibrating dildo and tease her pussy, vibrate on her clitoris. Then have the dildo inside her now dripping wet pussy. She loves it and squeeze the dildo keeping it deep inside her. Members please enjoy this private video clip.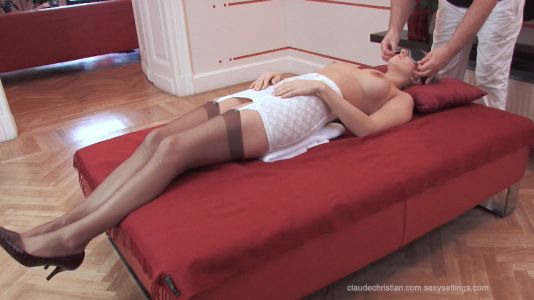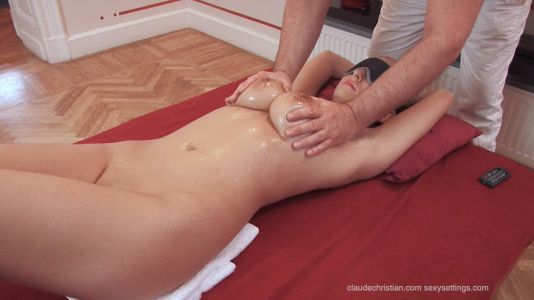 Members: Video 12 min 55 sec - Video 1280x720p mov / Video 1280x720 mov zip file
Video Carina cuffed tied licked to orgasm
Carina is tied naked, arms above her head, legs tied spread. She has just been nicely manhandled with oil on her breasts and a vibrating dildo on and inside her pussy. Now she needs more. She is still blindfolded, not knowing what will happen. I slowly start licking her pussy, caressing squeezing her big breast at the same time. She loves is. Her pussy is dripping wet and warm, open. After a while I take off the blindfold and now start licking her more intensely, having my tongue deep inside her, licking her clitoris, sucking on her clitoris... and she orgasms! After she's totally satisfied, and she wants more! Members please enjoy this private video clip.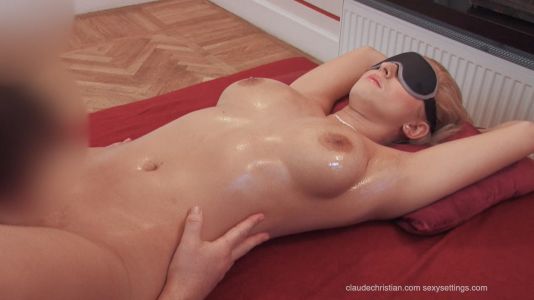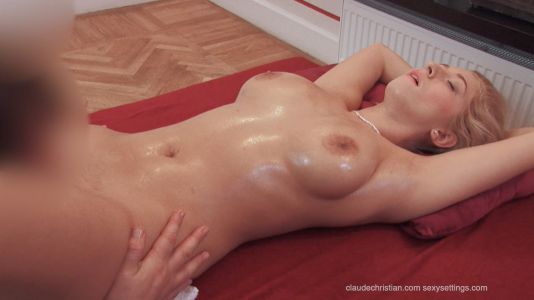 Members: Video 10 min 20 sec - Video 1280x720p mov / Video 1280x720 mov zip file
more content coming up
---
email: support at sexysettings.com
In accordance with the Federal Labeling and Recording-keeping law (18 U.S.C 2257) the records required by Federal Law for this website are kept on file.

All rights reserved. All Models are 18 years of age or older and depicted as of legal age.

Copyright © sexysettings.com All rights reserved