Anna - preview
Anna is a super cute shy girl. This girl has the most amazing body! Her skin is super soft, and super sensitive to touch. Her nipples loves being touched and get erected and pointy. Anna told me she loves having her nipples pinched hard. She also told me she gets immensely wet when she is horny, and she is always horny she admitted. She wanted to be restrained, having to obey totally submit to a stranger, a man she had just met. She wanted to be exposed and show how extremely horny she is. It was a treat having this lovely girl naked tied fully spread, tied so she could hardly move at all. Knowing she loved every minute of it. Knowing her pussy was warm and wet. And that she needed, wanted to be tied fucked used!
* * *
This is the place if you want to see women 18+ naked and in nylons tied up in private personal pics and video clips. The women are true amateurs and are introduced to bondage and pleasure. Become and stay Member and see all the updates from each woman - private photos and videos.
*
Below are the updates so far in Members Area
* * *
Gallery Anna tied fully spread
Anna came over to my place late one afternoon. She told me she wanted to be tied, tied so she couldn't move, couldn't get loose. She wanted to feel totally vulnerable and exposed. She told me she loved sex, loves to fuck. And she wanted to feel how it is feels to submit to a stranger she has just met. I her undress, then in my bedroom tied her naked fully spread. She told me she could feel her pussy getting warm and wet. She told me being restrained, with a stranger made her extremely horny. That she needed to orgasm. Member please enjoy my 44 selected very private pics.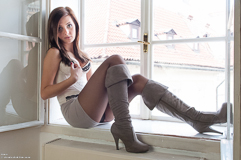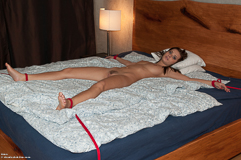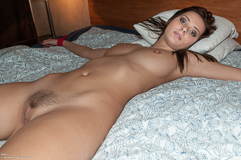 gallery
download this gallery as zip file - pics in size 3000
Video Anna tied naked fully spread struggles
Anna is tied in bed. Naked tied fully spread. She struggles but can't get loose. She is extremely horny, not knowing what will happen. She can feel her pussy getting warm and wet. She has been tied by a stranger she has just met. And she loves it. Members please enjoy this private video clip.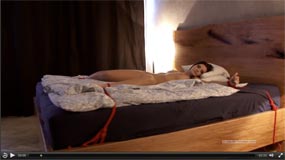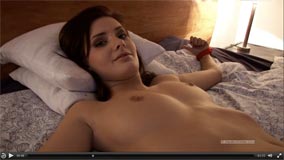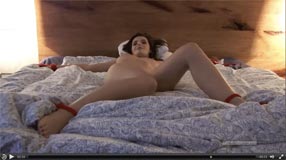 click here for video mp4 - 2 min 35 sec - streaming 960x540
click here for zip file mp4 - 960x540
Gallery Anna naked in bed - submissive
I had Anna go into my bedroom. Told her to undress and wait. She obeyed. She was totally relaxed. She loved having me, a stranger she had just met to come in to the bedroom and admire her lovely body. She showed off her cute ass, her lovely small breasts and her cute nipples. Then on her back she lay and spread her legs and arms fully apart, her pussy was already wet and open. And she said... "please tie me, please use me... ". I tied her! Members please enjoy my 28 selected very private pics.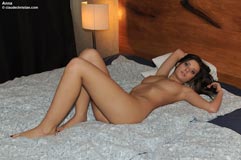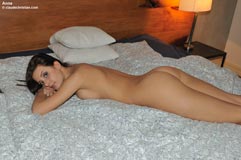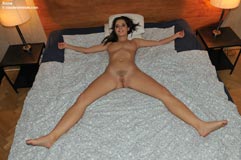 gallery
download this gallery as zip file - pics in size 3000