Join Single Site / Join Combo Offer (one membership two sites) click here to join
sexysettings.com women tied first time / claudechristian.com women in nylons and nude
Sarah - Models Page - Preview
Sarah is a tall slim woman that loves to dress sexy... she loves to dress kinky. And she told me she is extremely horny, all the time. She loves to have men get a hard looking at her, and having men begging to fuck her. And she told me she sometimes is so horny she actually begs men to fuck her. Even strangers. And that she has no problem suggesting a gang bang. She told me when being out at a club there is no problem ending up her being gang banged.
We agreed to met at my place! I had her several hours at my apartment some late evenings and she showed me how much she needs to orgasm. She loved being tied and having her breasts touched, her pussy and her hard sensitive clitoris! And she easily reached orgasms, again and again.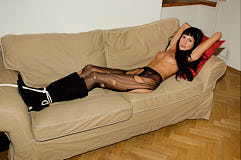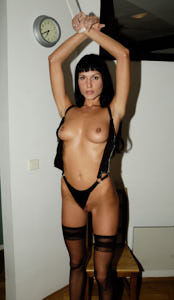 below you have her updates so far
Gallery Sarah tied standing
I love a woman that dresses to kill. Sarah was dressed in a tight top, latex skirt, ripped open pantyhose and high heeled boots, no bra, no panties. I tied her arms above her head and then exposed her body, had the top off and the skirt up around her waist. She was standing in front of me tied and exposed. I told her she looks amazing, she begs me to pinch her nipples caress her breasts. I know her pussy is wet and waiting. Members please enjoy my selected very private pics.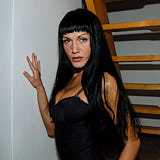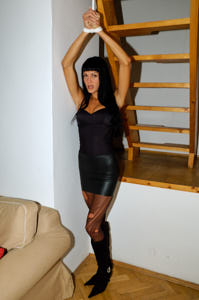 Members: 45 photos - Gallery / photos 2000px in zip file
Video Sarah tied breasts nipples teasing
This late afternoon Sarah came over to my place. I told her I was going to tie her. I tied her standing, then undressed her, had her top come up, and her latex skirt too.She was extremely horny, as I touched her breasts her nipples became erected immediately. She loved it. Members please enjoy this private video clip.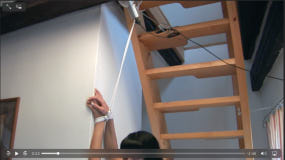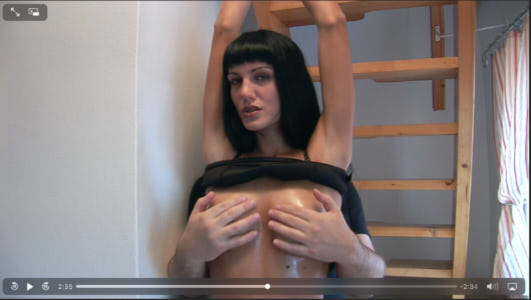 Members: Video 5 min 5 sec - Video 960x540 / Video 960x650 zip file
Video Sarah tied intense clitoris stimulation to orgasm
Sarah needed to orgasm. I tied her naked on my table. Arms and legs tied, the rope secured to the table. Tied legs fully spread. Her pussy was open slippery wet. I had oil on her lovely breasts and gave her a nice breasts manhandling. Her nipples became rock hard immediately. Then I finger fucked her warm wet pussy. Then gave her an intense clitoris fingering until she reached an intense long orgasm. Being tied and fingered was the best experience ever - she told me. Members please enjoy this private video clip. I am always surprised how relaxed the women get when tied, and how easy it is for them to reach orgasms. Members please enjoy this private video clip.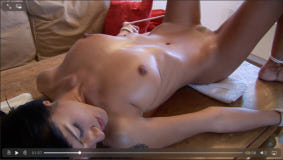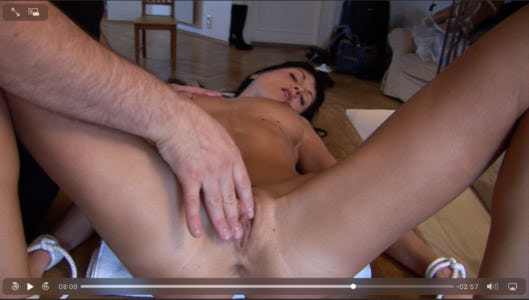 Members: Video 11 min - Video 960x540 / Video 960x650 zip file
---
email: support at sexysettings.com
In accordance with the Federal Labeling and Recording-keeping law (18 U.S.C 2257) the records required by Federal Law for this website are kept on file.

All rights reserved. All Models are 18 years of age or older and depicted as of legal age.

Copyright © sexysettings.com All rights reserved