Join Single Site / Join Combo Offer (one membership two sites) click here to join
sexysettings.com women tied first time / claudechristian.com women in nylons and nude
Jennifer - Models Page - Preview
Jennifer emailed me and said she loves my pictures and video clips. And that she also is a long time member. I asked her if she had ever been tied and she answered that she had never been tied but wanted to try it. And that she wanted to be tied naked and being touched like the women at SexySettings. She admitted that she masturbates looking at the pictures. Especially the ones where the women are tied naked, fully spread and being manhandled. In the first email she had attached a nice photo of her face, she looked very cute, so I told her to visit me one afternoon, and that she might be staying for several hours. When she arrived and I opened the door I liked what I saw. She was dressed in a tight top, no bra, short skirt and stay ups. She was definitely dressed as I prefer a woman to dress. Guess she had looked at my site and wanted to impress me. And she did, her smile is nice, and her body just fantastic, firm and curvy, with perfect heavy natural firm D+ sized breasts with very sensitive nipples. Her ass is round and firm and she is partially shaved with a pussy that easily gets wet and as she spreads her legs it opens immediately. She told me she loves having her pussy manhandled. We looked at some pictures on my laptop and very often she pointed and said - I would want to be tied like that woman... and when she saw pictures of women naked, tied spread and manhandled she said - Claude please tied me like that, please.... I had a strong feeling this woman already was wet and even horny. In my mind I went through all positions I would have her in. I got my ropes and told her I would start by tying her bent over, all exposed. Then, during the next 6 hours I tied her again and again, caressed her body, her breasts, nipples, ass and her wet pussy.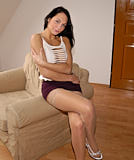 below you have her updates so far
Gallery Jennifer tied bent over
This is the first tying I did to Jennifer. She is dressed in a tight top, no bra, short skirt and stay ups and panties. I have her bend over and tie her arms good, then have the rope to her legs, tying her spread with her ass in the air. I then stand behind her, and have the top come up exposing her large D+ breasts. Then have her skirt come up and, her panties come down. She stands there stretched and can't move. I can caress her breasts, feel her nipples become pointy and hard. I then slowly caress her ass and let my hand glide down between her legs. Her pussy is already wet and open. Members please enjoy my selected very private pics.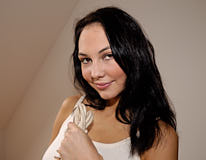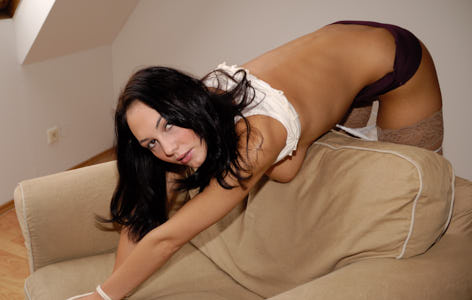 Members: 42 photos - Gallery / photos 3000px in zip file
Gallery Jennifer tied spread legs
I loved having Jennifer at my place, she was horny! I had her undress, tied her sitting down just still wearing exclusive pantyhose and nice shoes. I tied her arm and secured the rope to the chair. Tied her legs fully apart. Her pussy was wet and warm. Her breasts looked amazing. She was totally relaxed, loved being exposed. Loved making me hard! Members please enjoy my selected very private pics.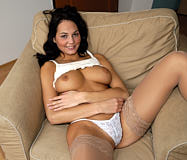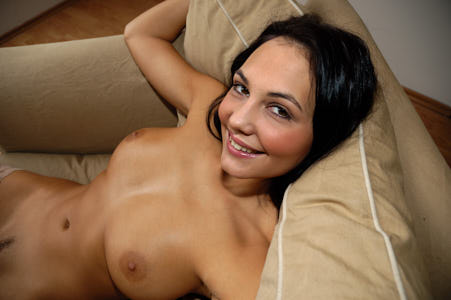 Members: 24 photos - Gallery / photos 3000px in zip file
Jennifer tied - pussy clitoris fingering
Jennifer had never been tied before. But now she was willing to try everything. I loved her attitude. Always a big smile and all the time asking for more exposed tying. I asked her if she wanted more manhandling - and she immediately said yes - and that she wanted to be manhandled with oil being all naked. I asked her if she liked being tied and if it made her horny - she looked at me and said she loved it and that she could feel how she started to become wet during our first tying when I tied her bent over and touched her pussy from behind. She said she wanted to be tied and have her nipples pinched and her pussy and clitoris caressed. And be finger fucked too. I arranged a table so the light was good, told her to lie down on her back. She was naked and her body smelled so nice from the oil. She stretched and spread her legs immediately. I tied her arms above her head. Had the rope go under the table and tied it to the table legs. Then took two more ropes and tied each leg to the table legs too. She was nicely tied, stretched out and her legs firmly tied fully spread. First I just enjoyed how lovely she looked. Then started by caressing her breasts and pinching her nipples. She moaned and closed her eyes. She was moving her pelvis slightly and said she felt how wet she was. She said - Claude please touch my pussy, finger fuck me please, please Claude I am so horny. First I caressed her pussy all over, then her clitoris. That made her spread oven more and I saw how her pussy opened. Dripping wet now. I then started finger fuck her. She loved it! moaning! her pussy was now dripping wet and warm. Members please enjoy this private video clip.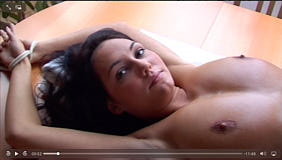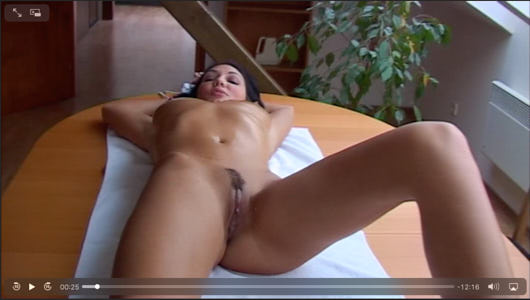 Members: Video 12 min 35 sec - Video 960x540 / Video 960x650 zip file
Gallery Jennifer tied on her back - pussy clitoris fingering
It was so nice having lovely Jennifer over at my place. I had her naked, tied on my table. Arms tied, legs tied spread. The ropes secured to the table. Her body was oily. She was horny. Her pussy wet and warm, begging for attention. I gave her breasts some attention, she loved it. Her nipples are extremely sensitive. Then gave her pussy a long teasing fingering. And yes, there are several close ups of her beautiful pussy. Members please enjoy my selected very private pics.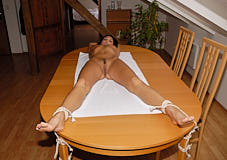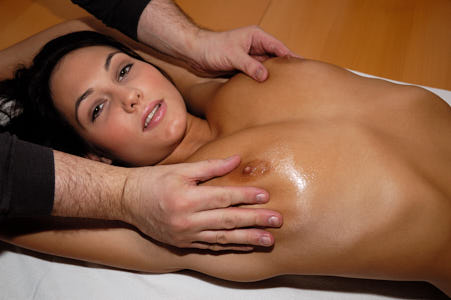 Members: 70 photos - Gallery / photos 3000px in zip file
Gallery Jennifer tied to a wooden pole - exposed
I wanted to tie Jennifer standing so I could have her exposed and then caress her big breasts with oil. To feel how her nipples harden. She was dressed in a cute yellow top. jeans skirt, panties and white stay ups and high heels. I told her to take the skirt off, she obeyed. Then tied her standing to the pole, hands slightly back so her breasts where fully visible. Standing in front of her I had the top come up. Her large all natural D sized breasts were lovely to admire. Perfectly shaped and so full and heavy. I then had her panties come down and exposed her pussy. She smiled and said she loved the position. I admired her body, then used oil and standing behind her I caressed those big breasts. It was just fantastic. She moaned and said she was wet and horny. Members please enjoy my selected very private pics.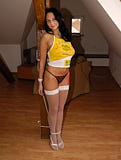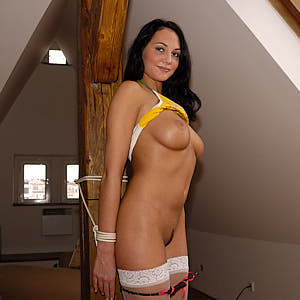 Members: 27 photos - Gallery / photos 3000px in zip file
---
email: support at sexysettings.com
In accordance with the Federal Labeling and Recording-keeping law (18 U.S.C 2257) the records required by Federal Law for this website are kept on file.

All rights reserved. All Models are 18 years of age or older and depicted as of legal age.

Copyright © sexysettings.com All rights reserved